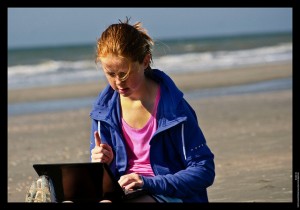 Image CC license by Ingo Bernhardt Spree2010
Check out our all new, portfolio based, Elementary Program at North Coast Distance Education School. Our BC certified teachers will work with you to choose theme based activities to meet the Ministry's learning outcomes for the various subjects. Throughout each term, your student will do a variety of activities to meet these outcomes and you will submit samples of work (portfolio) to demonstrate what your student has done.  This program supports an inquiry based approach to learning.
In our new online program, you will find the provincial learning outcomes, as well as resources to help your child meet those learning outcomes. This personalized and flexible program is designed to give you choices and guidance, as well as materials and support for your child's learning experience.
Give us a call or email to find out more: 250-635-7944, 1-800-663-3865, or dianne.smith@cmsd.bc.ca