NCDES Newsletter December 2013
Phone 635-7944 or 1-800-663-3865
Any Time, Any Place, Any Pace!
Happy Holidays!
It's hard to believe that the first half of the school year is already behind us and we are quickly marching toward 2014.
As we look forward to our holiday celebrations, be sure to remember those in need. NCDES is accepting food donations (non-perishable items) at our office in Terrace until the morning of Dec. 19th when the donations will be picked up. If you can't make it in to our office, don't worry; there are many other opportunities in your community for you to give during this holiday season.
Holiday Cheer
If you are in the area, please join our staff in our Terrace office on Dec. 18th for some holiday food and fun. Drop in any time from 2:30 – 4:00 (please RSVP to clerical@ncdes.ca).
Winter Break
A reminder to students and parents, our school is closed for Winter Break, like all other District 82 schools, and teachers will not be available.
Winter Break (School Closed) – December 23 – January 5 (inclusive)
School Open – January 6
The NCDES staff wishes all of our students and families a safe and happy holiday season!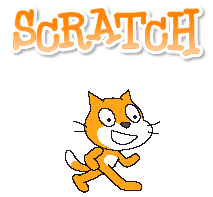 Last week during Computer Science Education Week, December 9 – 15, North Coast Distance Education School participated in an Hour of Code. Code.org reported 16,577,235 participants worldwide logged on for an Hour of Code . This learning event generated 546,713,338 lines of code (at last count), and more importantly, the event sparked an awareness that anybody can learn to code. For further information on this event, please see our November newsletter.
During the Hour of Code, we followed tutorials for some fantastic tools such as:
Scratch – A really easy way to learn programming
MIT App Inventor – A great web-based tool for creating apps for Android phones or tablets
Alice – Another easy way to learn programming
Below is a card made during the Hour of Code with Scratch. As noted in prior newsletters, Scratch is a great program to teach coding skills. Neil Simon, NCDES Systems Analyst and software engineer, posted the following articles, in case you missed them:
The NCDES Staff wishes everyone the best during the holidays. Perhaps you will have time to make a card too.
☃ Season's Greetings!
Notices:
  Season's Greetings from the Clerical Staff.
The January sitting of Provincial Exams will take place January 27 – 31, 2014. Please see the exam schedule for specific dates and times: http://www.bced.gov.bc.ca/exams/handbook/1314/2013-14_exam_schedule.pdf.
If you are enrolled in a course that requires a Provincial Exam and you wish to write the exam in January, please contact NCDES. Feel free to contact our office should you have any further questions.