NCDES Newsletter February 2014
Phone 635-7944 or 1-800-663-3865
Any Time, Any Place, Any Pace!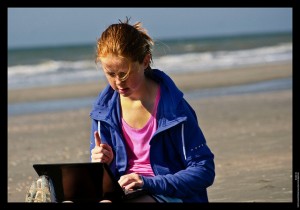 Image CC license by Ingo Bernhardt Spree2010
Check out our all new, portfolio based, Elementary Program at North Coast Distance Education School. Our BC certified teachers will work with you to choose theme based activities to meet the Ministry's learning outcomes for the various subjects. Throughout each term, your student will do a variety of activities to meet these outcomes and you will submit samples of work (portfolio) to demonstrate what your student has done.  This program supports an inquiry based approach to learning.
In our new online program, you will find the provincial learning outcomes, as well as resources to help your child meet those learning outcomes. This personalized and flexible program is designed to give you choices and guidance, as well as materials and support for your child's learning experience.
Give us a call or email to find out more: 250-635-7944, 1-800-663-3865, or dianne.smith@cmsd.bc.ca
These days, students navigate social media sites as easily as the hallways.
And Max, Michael and Hyacinth — seventh graders at Weston Middle School, are among them. Each has an iPhone, and using mobile apps comes as second nature to them. They also know that social media can be a tool for bullies.
"Yeah, the big thing is, it's anonymous," Max said. "It's sad, because if you could sort something out in person, the problem might get resolved. Online, no … "
Hyacinth remarks on the impact of technology on social interaction.
MIT researchers have come up with a technology that detects bullying online before behavior turns nasty.
"It has pretty much completely changed society in a really big way, I think cyber-bullying has definitely been one of the main things that occurs today," Hyacinth said.
"Sometimes I catch myself before I post something," Michael said. "Like, 'Will this be offensive to somebody?' And there are many times that I don't post something in case people disagree with it."
Computing for Empathy
By nature most kids hit "send," and until now, there's been no way to track online bullying. But Karthik Dinakar, researcher at the Software Agents Group at the MIT Media Lab, thinks the lab has come up with a way.
"Bullying consists of so many different things," Dinakar said. "You can hack into somebody's account, you can say really mean things, you can send really inappropriate pictures, but what I was most focused on was detecting things through communication when it happens through language."
Dinakar developed an algorithm that matches what you write online to a database of commonly used words and slang, detecting whether it's hostile or inappropriate. So for example, if I go to Facebook, type in a message and press "send" or "post," the algorithm would analyze what I'm writing, and if it senses something nasty or mean, a little message would pop up, asking "Do you really want to say this?" Dinakar calls it "computing for empathy."
"That's one way in which it can be used," he said. "Parents can deploy the software on the phones of their kids." Dinakar said.
You mean… have a conversation in person?
Right now the algorithm is being used at A Thin Line, an MTV website where teens share experiences. While it may not prevent bullying, it could help change behavior — which is something all of us could work on, according to Elizabeth Englander, psychologist and director of the Massachusetts Aggression Reduction Center at Bridgewater State University.
"Kids — and adults, too — have a tendency to increase their self-focus on online," Englander said. "So that means they really focus on how they're appearing to others, and they stop focusing on how what they're doing is going to impact other people."
"The problem with that is that it may mean that they do something trying to look funny or clever or tough, and they're really not thinking about how it impacts others," she said. "The MIT app is perfectly suited for that kind of situation because the purpose of it is really to remind the user that what they're doing is going to have an impact."
While Englander says there is a need for a self-flagging app, she says it's only one solution to a multifaceted problem.
"One of the things that we need to teach our kids, is we need to teach them how to have a private conversation," she said. "How do you do it? Do you talk to the person face-to-face? Over the phone? But social media is not the place to have it."
That's a message that resonates with students at Weston Middle, where Englander's anti-bullying credo is taught to students every school year.
Seventh graders Hyacinth, Michael and Max agree that the app would be useful.
"Yeah, because say something you say isn't bad, but it's thought that it's bad," said Max.
"Definitely", chimed in Hyacinth. "I think it could give someone some awareness about like, it can be seen, other people can see it and it will definitely do some damage."
"To have something pop up like that just refreshes your mind by telling you, are you sure?" Michael said.
A question we could all ask ourselves before hitting "send."
WGBH – MIT Algorithm Takes Aim At Social Media Cyberbullying
The above article is kindly reprinted with permission.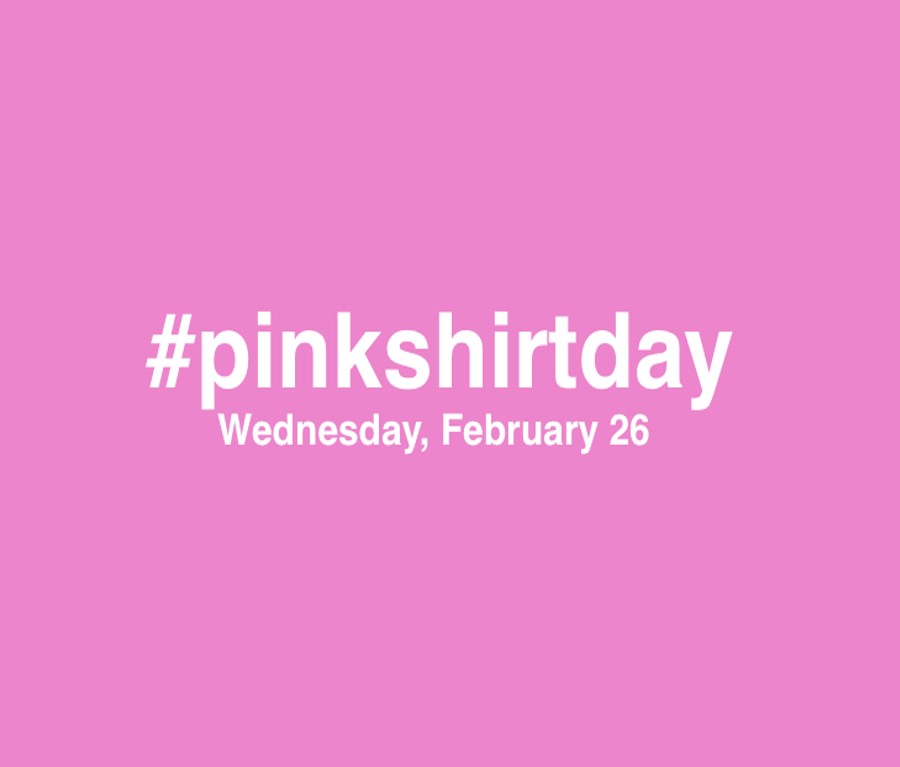 Students from all over B.C. continue to participate in a variety of ways to support Pink Shirt Day, Feb. 26, 2014. Anti-Bullying Day, or Pink Shirt Day, started as a protest against a bullying incident at a Nova Scotia high school  in 2007. The original event, organized by Grade 12 students David Shepherd and Travis Price (who bought and distributed 50 pink shirts), turned the tide against bullies who picked on a male student for wearing a pink shirt on the first day of school.
One of many notable events that took place this month was a flash mob dance at the Vancouver Giants game, organized by DLG Elementary School. Over 3000 students from B.C. Lower Mainland elementary and high schools participated.
On February 26th, 2014, help us to make some noise against bullying! Support Pink Shirt Day by sharing this message.
2014 Pink T-Shirt Day Anti-Bullying Flashmob at Vancouver Giants' game
Additional resource links that may be of interest:
NCDES would love to see photos of our students and families supporting Anti-Bullying Day by wearing pink. Send us a photo of what you did or wore on Pink Shirt Day, and we will put your name into a raffle for a coveted NCDES prize!
Take a stand against bullying. Together we can make a difference!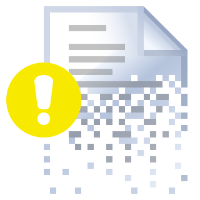 Have you ever tried to open a file and found that your computer can't? This is often because the file is in a format that your computer doesn't understand. The layout and structure of the data stored in a file is known as its format. There are thousands of file formats, and many formats have multiple versions. All applications are limited in terms of how many formats they understand and some formats can only handled by a very small number of applications.
Good software can usually handle most common file types that suit its purposes, but file formats are often owned, and in these cases, even the best software can't understand the format. This makes it harder for users of certain software to share information with others.
Some of the best freely available software for opening a wide range of formats are:
In fact, some of these tools are good at saving to a wide range of formats too.
There are a few file formats that cause problems because they are not widely supported or do not contain enough information. Here are just 3 that we encounter from time to time:
AMR – An audio format designed for mobile phones and often not readily converted on other systems
Pages – A word-processor format only readily opened on Apple computers
WLMP – A video project file which doesn't contain the video itself
For users of Pages there is a very useful article on how to simply save the file a more commonly used format such as DOC, here. For WLMP, you just need to follow the instructions here. Unfortunately, there isn't much we can do for AMR users as every mobile phone is different.
We encourage our students to use common formats for sharing and submitting work and of course, we try to stick to commonly used formats too. You will find some recommendations on software and formats that we as a school use and accept here.
Of course, there are many other file formats, so let us know if there is a particular file format you have encountered that was a problem for you.
Notices:
Here are some important dates. Be sure to mark your calendars!
Pink Shirt Anti-Bullying Day – February 26th
Elementary Term 2 Marks Cut-off – February 28th
Elementary Term 2 Reports – Sent the week ending March 14th
Spring Break: Teachers out of the office – March 17th – 28th (inclusive)
Secondary Term 3 Marks Cut-off – April 4th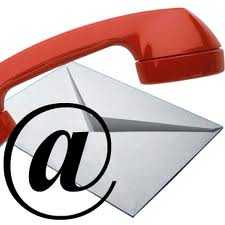 The end of the school year is quickly approaching and some of you may have deadlines for reporting interim or final course marks.
Should you need your course marks submitted to a post-secondary institution, please ensure you leave plenty of time for marking and reporting.
Also, when notifying our clerical staff with your request(s), please give specific school names and email addresses so the information may be sent to them in a timely fashion.
A copy of the report will be sent to both the institution and the student.  Please ensure the email contact information is correct.
If you have any questions or concerns, please don't hesitate to contact the NCDES clerical staff at clerical@ncdes.ca
Thank you.
Remember to check out our Facebook page and 'Like' NCDES. For your convenience, there is a Facebook button at the top right corner of this newsletter. Please feel free to provide feedback.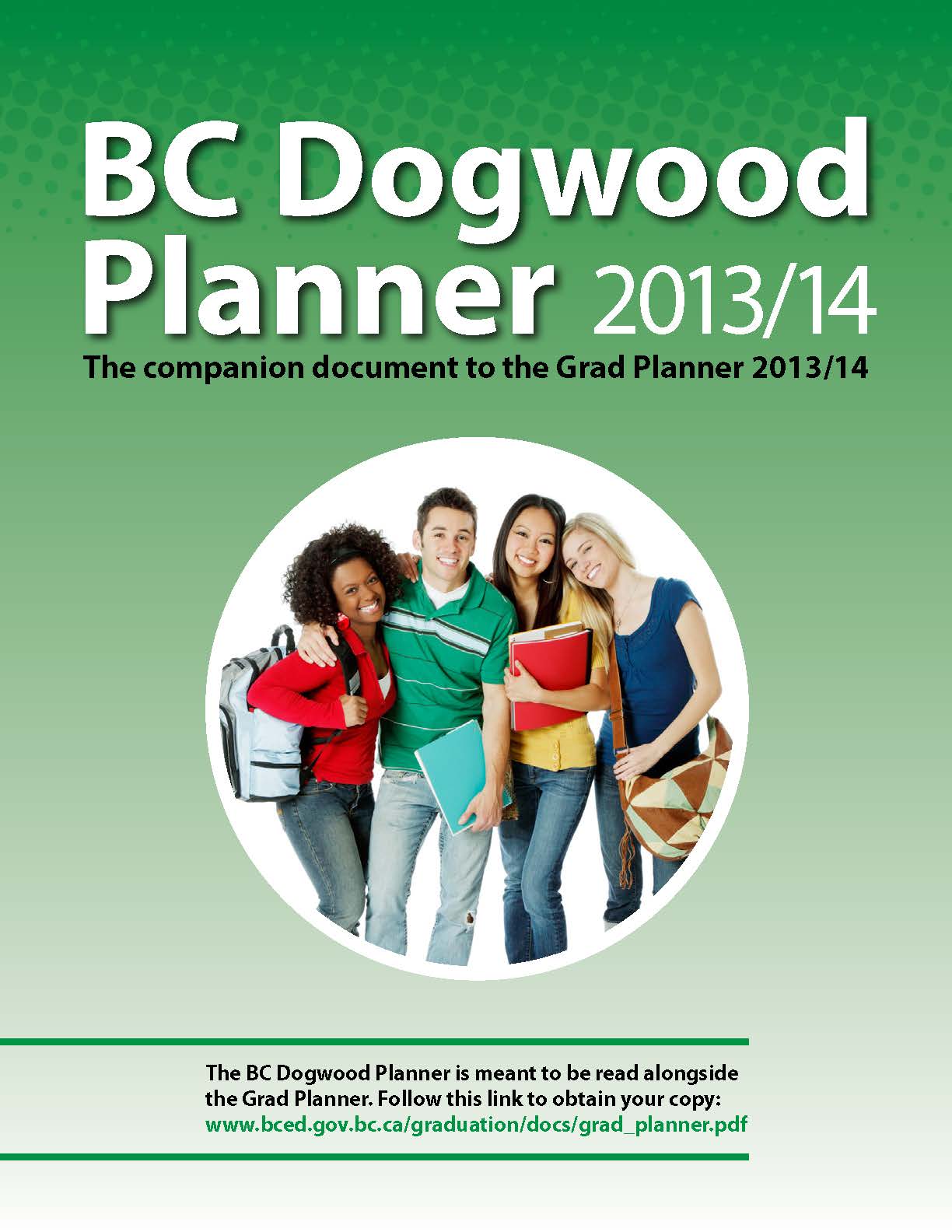 The Student Certification Branch has developed the BC Dogwood Planner, an annual document published in January for students in Grade 12. The BC Dogwood Planner is a companion document of the Grad Planner addressing the top questions from students in their graduation year.
Feedback on this inaugural document is welcome: please send comments or suggestions to the Student Certification Branch at educscb@gov.bc.ca .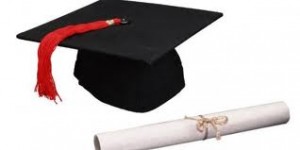 Grade 12 students are encouraged to complete the Online PSI Selections form if they are graduating and applying to a Post Secondary Institution (PSI) this school year.
Note:  Students who do not yet have a SSW account will need to create one at the above SSW website prior to gaining access to the PSI Selections form.
Students must complete the PSI Selections form by March 1, 2014 to have preliminary transcript information forwarded in early-March to the BC Electronic PSIs list and to the Ontario Universities Application Centre (OUAC) institutions.  Preliminary transcript information will not include interim marks for courses in progress. It will only include final marks for completed courses and a list of courses students are currently taking.
Students must complete the PSI Selections form by May 1, 2014 to have interim transcript information forwarded in early-May 2014 to the BC Electronic PSIs list and to the OUAC institutions.
Students must make their PSI Selections by July 15, 2014 to have their final transcript information sent to PSIs by July 30, 2014.
In addition to the BC Electronic PSIs option and the OUAC Electronic PSIs option in Section 1 of the form, students may submit a maximum of six selections from Sections 2 and 3 of the online form.
Students only need to complete their PSI Selections form once in the current school year.  If they select BC Electronic PSIs and/or OUAC by March 1, 2014, their transcript information will be forwarded automatically for the preliminary transcript file in March, the interim file in May and the final file in late July.  Students may submit additional selections from Sections 1, 2 or 3 at any time up until July 15, 2014.
Note: Requests to send transcripts to additional PSIs can be made for a fee by submitting an online transcript order at: http://www.bced.gov.bc.ca/transcript/
If a specific PSI is not listed in Sections 1, 2 or 3 of the PSI Selections form, please send an email with the name and address of the PSI you wish to see added to: TRAX.Data@gov.bc.ca
After making selections, students may print a confirmation page for reference purposes, and at any point students can view their selections on the SSW by using the "View PSI Selections" menu option. PSI selections will appear on the updated Transcript Verification Reports (TVRs) beginning in May as well as the PSI Selections Student Summary Report detailed below.
Please note that Spring Break is fast approaching and teachers will be away from their desks from March 17 – 28 inclusive. During this time, our NCDES clerical staff will continue to be available and the office will remain open. We encourage students to continue working, if they wish, and teachers will be back in the office on March 31st.
Enjoy the break!