Scratching the Surface of Computers
A few months back we had a quick look at Scratch.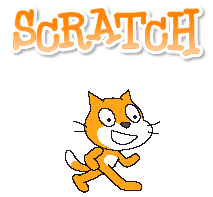 Now Computer Science Week (Dec 9th to 15th) is almost upon us and we hope that you will join us in taking part. Before then we should look at some of the other tools that can help us learn more about Computer Science (CS). Before we go any further though, lets just think why we might want to do this.
We live in a world where computers are everywhere. From smart phones to smart televisions, everyday items are getting smarter by the addition of computer technology. This trend is going to continue and requires computer literate people to get the most out of the technology. One great piece of news is that it is easier to develop your computer skills today than ever before, and with those skills you can do far more than before.
Scratch is a great place to start learning a little computer programming, but there are many other tools that you can use to learn about computers and how they work. Here are two articles with links to some of the better tools:
For beginners, and especially those of us who like visual results, Scratch is a good start. For those who have played with Scratch for a while, Alice is a logical and good next step. It uses 3D environments to teach programming and related topics, but it is easy to use. Unfortunately, it is a very large download and takes some time to setup, but it will provide many hours and days of fun and education.
Others may find the simplicity and speed of the web based PythonMonk to be useful. It provides a more traditional approach to programming, and doesn't have the pretty bells and whistles of Alice or Scratch, but you can get started in a couple of minutes and should work on any system. Best of all, it's easy to use and learn. You will also be learning a programming very widely used and professional programming language.
We hope you have fun playing with the tools mentioned and in these articles above. Learning about computers can be fun and you'll become a better  and learning how to get more out of your computer. If you can, send us a link to your work; we'd love to see your wonderful work.