NCDES Newsletter March 2013
Phone 635-7944 or 1-800-663-3865
Any Time, Any Place, Any Pace!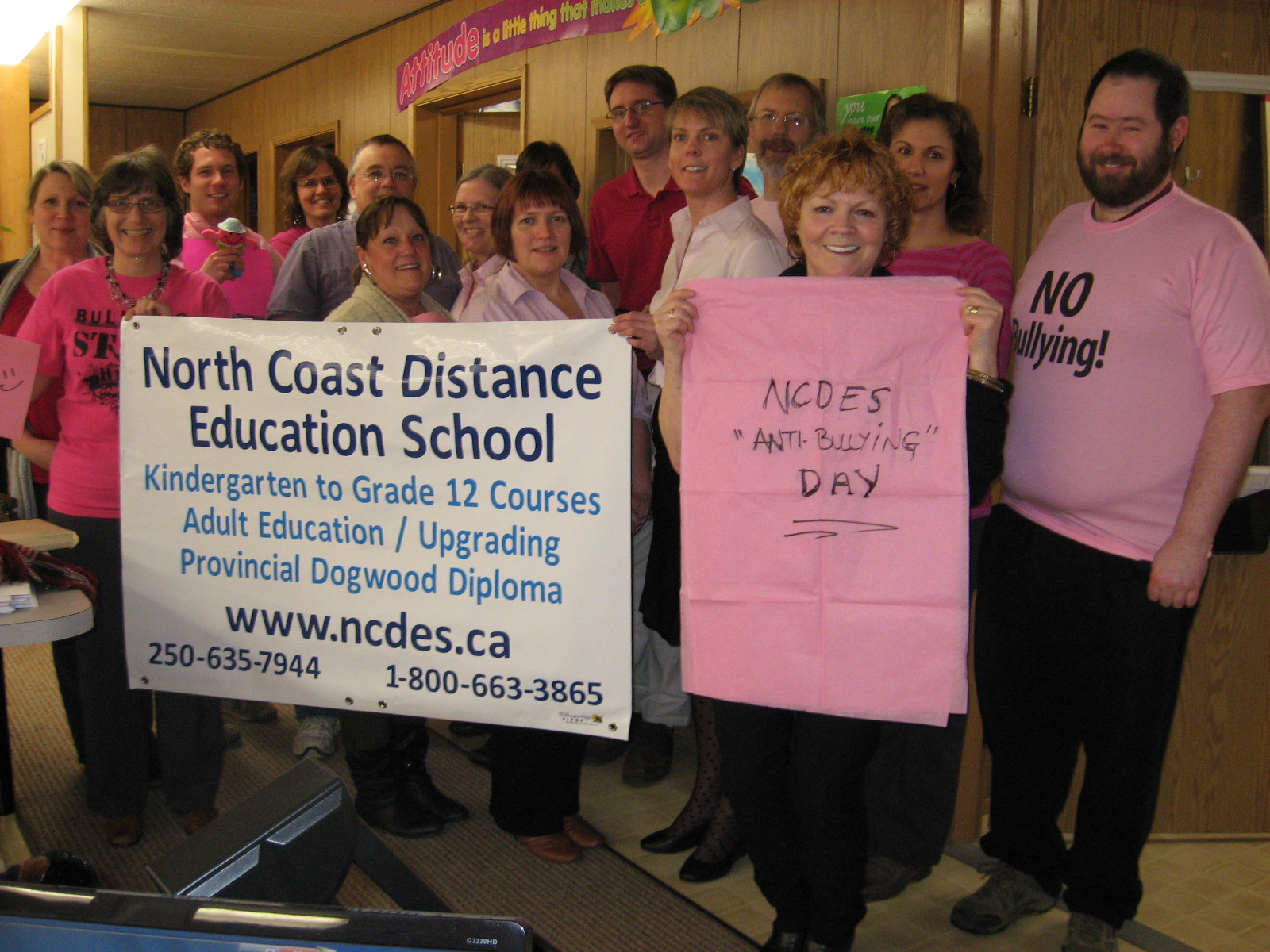 NCDES Anti-Bullying/Pink Shirt Day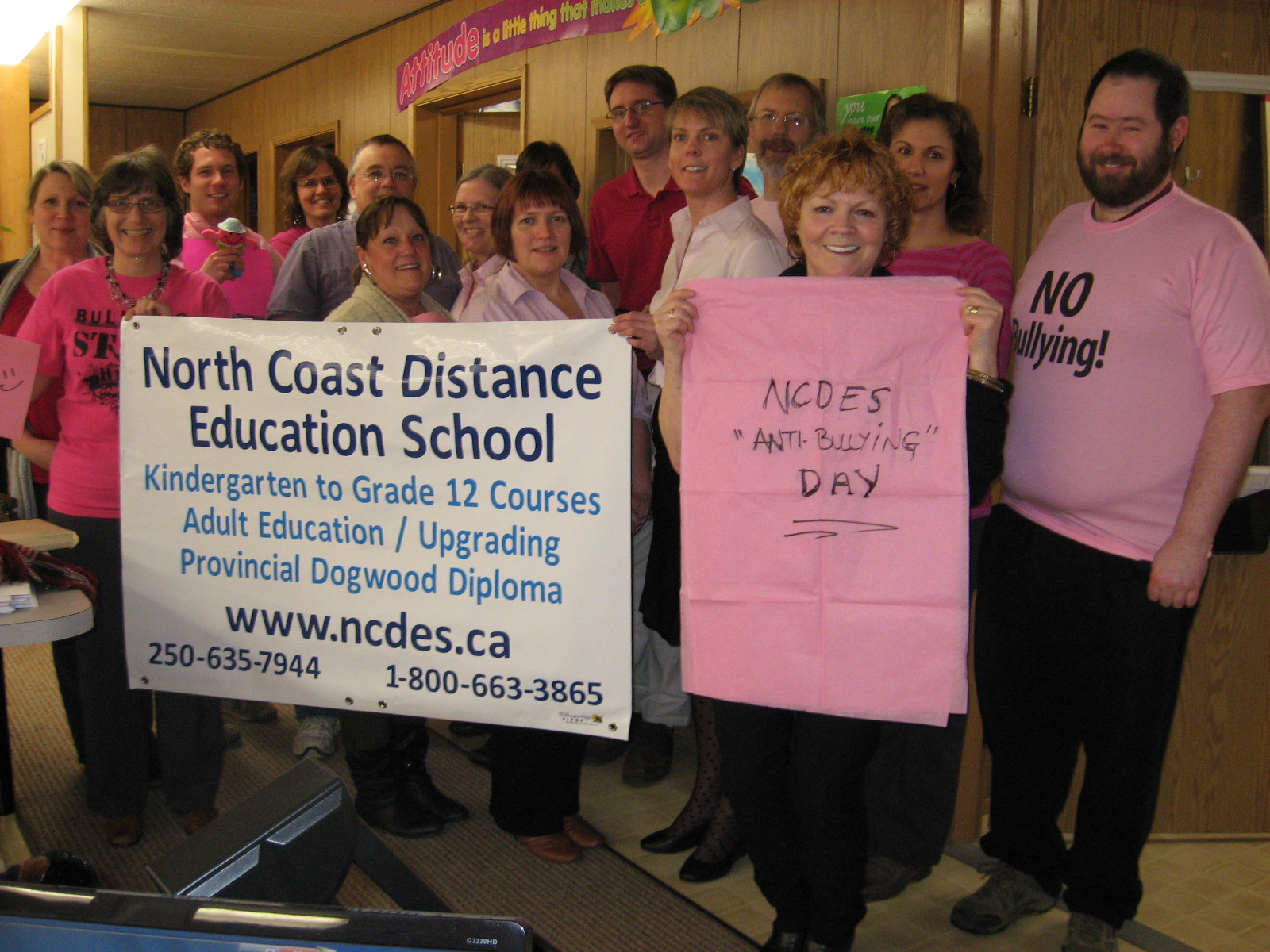 North Coast Distance Education School would like to thank everybody for their support of our first ever Photo/Video Contest. It has been a tremendous pleasure to witness the creative talents of our students and their families. We are proud to announce that prizes will be awarded to three winners, and prizes will be mailed next week. A big thank you goes out to those who participated, and congratulations to the winners!
The winners of this year's contest are (in no particular order):
The Bank Robber, by Jaren

Jaren is a Grade 4 student in Mrs. Smith's Class who enjoys Lego and loves making videos. 
How has Distance Education Changed my Life? by Sarah

Sarah is a Grade 10 student who lives on the east coast of The Queen Charlotte Islands. She enjoys cooking, archery, and her dogs.
Life on McInnes Island, by Jacob

Jacob is a Grade 10 student who lives in a light house on McInnes Island. The island is located 40km west of Bella Bella. He enjoys reading about discoveries in science and likes to create his own video games.
This instalment of the NCDES spotlight features the Deputy Premier and Cabinet Minister Honourable Rich Coleman. Minister Coleman shares his thoughts on education, industry and fishing in the Northwest.
One of the biggest barriers to getting the most out of your computer is not having the right software. Sometimes software is expensive and you can't always be certain that it will do what you need. The good news is that there are many free alternatives to mainstream products. Here is a list of a few examples:
You can find lots more at osalt.com. Many of these pieces of software are Free/Open Source. For most software this means it is developed by volunteers, and is usually both high quality and secure, but sometimes it will be more difficult to learn to use and support can sometimes be hard to get.
http://www.mozilla.org/firefox/
https://www.google.com/intl/en_uk/chrome/browser/?hl=en-GB
http://www.libreoffice.org/download
http://www.openoffice.org/
http://www.gimp.org/
http://www.getpaint.net/
https://www.mozilla.org/en-GB/thunderbird/
Notices: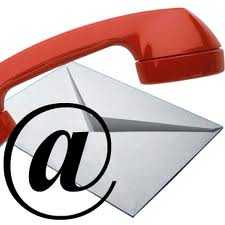 Hot tips from NCDES Clerical:
Our clerical team reminds students to use the same email address when registering or re-registering in courses.  Using a different email address causes confusion and can lead to lost time and grades. If for some reason you cannot recall your login information, please call our clerical team at 1-800-663-3865 or email clerical@ncdes.ca.   Thank you!
Please note that teachers will be away from their desks from March 18th – April 1st inclusive. During this time, our NCDES clerical staff will continue to be available and the office will remain open. We encourage students to continue working, if they wish, and teachers will be back in the office on April 2nd.
Enjoy the break!
Remember to check out our Facebook page and 'Like' NCDES. For your convenience, there is a Facebook button at the top right corner of this newsletter. Please feel free to provide feedback.
Anti-Bullying Day (a.k.a. Pink Shirt Day) was on Feb. 27, but as we all know, taking a stand against bullying should be a year-round commitment. We encourage you to continue this effort.
Sites like Erase Bullying have great resources to encourage anti-bullying behaviours.